Corporate Challenge
Compete for a cause with the business community of Monroe County!
---

Corporate Challenge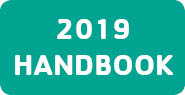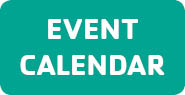 Compete for a Cause
The Monroe County YMCA presents Corporate Challenge for businesses and organizations of Monroe County and surrounding areas. It is comprised of more than 40 different sporting events and takes place from August 28 through October 2 this year.
Corporate Challenge helps to increase employee health and fitness, develop community spirit, and boost company morale, all while raising scholarship funds for our Y for All Scholarship Fund!
Companies compete against one another in divisions determined by the number of employees within each company. Employees sign up and compete in events, earn points by participating, as well as by placing in the top four sports based on gender and, in some instances, age.
Benefits of Participating
Facility use


-All employees have unlimited access to both YMCA branches throughout the Challenge (August 28-October 2). After participants have turned in a signed waiver, they will be able to use the Monroe County YMCA any time after the first Corporate Challenge event begins. There will be a sign-up sheet at the YMCA Welcome Center that each Corporate Challenge participant must sign with their name and company. They should also be ready to show a photo I.D.

Team building for your employees
Encourage employee wellness
Support the important mission of the YMCA


-Corporate Challenge is held to benefit the Y for All Annual Campaign. The Y for All campaign provides financial assistance for Y memberships and programs, such as Summer Camp, Cardiac Rehab, Swim Lessons, Preschool, and more to our neighbors who could not otherwise attend or afford such programs. To learn more about Y for All,

visit the Y for All web page here

.

Network with more than 1,000 other professionals in Bloomington
Questions?
Matt Osgood
Development Director
info@MonroeCountyYMCA.org
(812) 961-2169
Membership
Join the Y family for a healthier, happier life!
---
Membership
One membership. Two great locations!
We are one Y with three great facilities. In addition to the Southeast and Northwest branches, the Gymnastics Center, built in 2012, houses all levels of gymnastics classes year-round. Your YMCA membership gives you full access to both branches and many other unbeatable benefits!
Wish to cancel your membership?
Please send an email to memberservices@monroecountyymca.org.
Giving
Give today for a stronger community tomorrow!
---
Giving



Together, We Can Achieve So Much More
The Y is here to give everyone in our community an opportunity to learn, grow, and thrive. When you give to the Y, your gift will have a meaningful, enduring impact right in your own neighborhood. Because the Y impacts lives in a variety of ways, we have different funds that allow you to designate how your gift will affect the community.

To learn more about each fund and how you can support our mission, click on the bubbles below:
FEATURED DONOR OF THE WEEK
Learn how you can become the next Chairman's Round Table
Featured Donor of the Week here.