We offer programs for every age, from walking to 18!
---
Gymnastics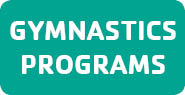 Located at 1917 S. Highland Avenue, up the hill from the Southeast Y next to the Bloomington Montessori School

The spacious YMCA Gymnastics Center, which opened in 2012 to much excitement, is open to aspiring gymnasts, cheerleaders, and dancers of all levels and ages. Our progressive program is designed to build confidence through fundamentals first and building to our advanced placement classes.
Gymnastics programming is designed to introduce basic and intermediate levels to students interested in these areas. We also offer gymnastics classes designed for middle school and high school athletes who want to focus on specific skill development based on their high school sports. There is something for everyone at the YMCA Gymnastics Center!
The Monroe County YMCA Gymnastics Center is now a USA Gymnastics Member Club! This opportunity will pinpoint the Gymnastics Center, allowing families in the surrounding areas to find it when searching for gymnastics clubs and camps.
For questions, please contact Gymnastics Coordinator Michelle Stroud at (812) 961-2187 or info@monroecountyymca.org.